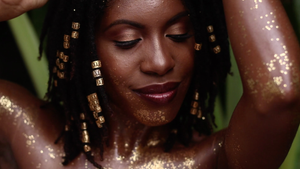 "making waves as a talented singer and songwriter internationally"
— TRINIDAD & TOBAGO NEWSDAY
LOCO FOR THE COCO
An anthem for women of color: Keba highlights the paradox of being a black woman in the 2020s; being romanticized as an object of affection while still dealing with discrimination. With a facetious bravado inspired by her Trinidadian culture, Keba honors the West African roots of Calypso, delivering clever social commentary with unapologetic sexual agency. 
PILLOW TALK
 A feel-good record dripping with 90s nostalgia: Pillow talk captures emotions that dance along the fine line between lust and love. Keba was inspired to write this song after feeling the need to create closeness in her relationship in spite of the demands of her career. She flirts with sensuality & innuendo, asserting her desire for intimacy.